Hair System Types
All Our Hair Systems are made using 100% Human Hair. (European, Chinese or the finest Indian Remy Hair.) They take about 8 weeks to create from the order date.  An individual template is created for you and the colour matched perfectly using hair samples taken from the sides and back of your head. Your new hair arrives ready to be fitted and cut-in by our fully trained stylist. (Contact Me)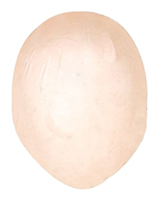 Skin Hair Systems:
Sometimes called Second Skin Membranes. The base is made of a thin gas permeable membrane. Durability isn't a strong point. But you will get a Superb appearance. Each hair strand is injected by hand into a poly skin and looped, then secured with a layer of silicone. This process locks in the hair and makes it appear as if it's growing out of your scalp.  Need more realism? Choose from several colours to match your skin tone. This base looks great with a light to medium hair density.These are perfect for liquid or tape adhesive.
Full Lace Hair Systems: 
These are Sometimes referred to as French/Silk Lace Hair Replacement Systems.
The lace used in these systems is extremely hard to see when placed against the skin. The hair is knotted (single) into the lace and appears to grow right out from the scalp. You'll get a High Definition hairline and bleached knots, not to mention invisible, hand-sewn sections of cross-stitching for extra durability.  The finest Hollywood Lace on the market, invisible pleating, bleached knots and a transitional density hairline give it amazing realism in any light. There is only one weakness and that is the extra maintenance as this lace is harder to clean and easier to damage. However, Its a preferred choice. This is perfect for liquid or tape adhesive.
Lace Front Hair Systems are the best choice for people wanting a natural hairline but a little more durability. If you are rough with your hair but want a natural looking lace hairline then the Lace Front Hair Systems is the base for you. The Lace Front Hair Systems can be used to achieve a natural looking hairline and a more durable material can be used for the rest of the Hair System. Therefore these Hair Systems are a mixture of skin, lace and conventional materials. The great thing with this base is that they incorporate a razor-thin poly skin around the back & sides. This adds toughness and makes for easier cleaning which is a little more durable than a full lace base.  The hair strands in Lace Front Hair Systems are single knotted with bleached knots that have a high definition hairline due to the lace front. So if you want the durability of a conventional Hair System, a beautiful front hairline and are not too concerned with the view from the top, then the Lace Front Hair System is the choice for you. These are perfect for liquid or tape adhesive.
Replacements are created with either a super-fine nylon center with P.U. Coated or a P.U. C-Thru perimeter and rank high in durability. The hair is injected into the skin front for one of the better looking nonlace hairlines. A one-inch band of poly around the back & sides makes it sturdy and easy to clean. They have a nylon center for comfort. They are good but not as natural or comfortable as the skin and lace bases. If you are rough with your hair and wear your hair in a forward style then these Hair Systems are good and very durable. One of these would probably last a year. These are perfect for liquid or tape adhesive. Once We have have established which base suits you best for your lifestyle/needs, We only then have to establish your correct Hair Density, Texture, Colour, and Wave Pattern (if any). Many people have little clue about the terms used to describe hair, and truth be told, it can be confusing. Most people think of hair in terms of being thick or fine, and curly or straight. There are several considerations when analysing hair: texture, density, wave pattern, elasticity, and porosity. Each of these elements combines to give us endless variety in hair types. I can look at these elements, and gauge your overall hair type.
Hair Density:
Extra light density in this system Hair density… is the amount of hair strands on the head. Generally, it is measured by counting the number of hair strands found in one square inch (2.5cm) of scalp. When a stylist tells you that you have thick hair, it is high density he/she is describing. Generally, the classifications of hair density are thin, medium, and thick, and are unrelated to the texture of the hair. The average head has approximately 2,200 strands of hair per square inch, and a total of approximately 100,000 hairs.
The main consideration when choosing your hair density is in styling. A medium/heavy density system is well suited to layered styles, while light density systems are often better suited to more blunt styles. People with light density hair often prefer styles with added curl to give an illusion of more hair.
Hair Texture:
Hair texture… is the measure of the circumference of the hair strand itself. Professionals classify the texture of hair as being "coarse", "fine", or "medium". Coarse hair has the largest circumference, and fine hair has the smallest. Medium texture indicates a middle-range of the size of the hair shaft, it's considered normal and poses no special considerations regarding processing and chemical services. Coarse hair is stronger, for obvious reasons – it has more substance. However, coarse hair can also be harder to process, and can be resistant to hair colouring services, perming, and straightening. Fine hair, conversely, is often very easy to process, and can be over-processed easily and is susceptible to damage from chemical services. Hair texture varies from individual to individual, and can be different in separate areas of the same head. You may have coarse hair on the top of the head and fine hair at the nape of the neck. Race and ethnicity are irrelevant in determining hair texture, as coarse, medium and fine hair can be found among all racial and ethnic groups.
Hair Colour:
Hair Colour… When matching your replacement hair colour to your naturally growing hair, a few factors have to be considered. The colour on top is perhaps a slightly lighter shade to the hair growing at the back and sides. Some people also have many different tones that make up their hair colour. For example, overall your hair may be considered Brown! yet for sure it will contain blonde and red strands. The percentage of these additional colours that exist in the hair is the key. These individual coloured strands are first matched using colour charts and then the percentage of each colour present is calculated and then blended together to create the overall perfect colour. (technical stuff). An initial hair sample taken from the sides and back regions of your head is used to determine this perfect match.
Bleached Knots:
Hair line without Bleached KnotsHair line with Bleached KnotsFor an extra small charge its well worth ordering your hair system with bleached knots. It adds more realism and looks far more natural. The process simply lightens the normally dark knots (left) so that they become invisible (right). The difference is amazing and a must in my opinion. By using these elements I can compare and judge your hair type, wether it be thick/straight hair with good elasticity and low porosity, or maybe coarse, thin, curly hair with high porosity and low elasticity, or maybe its something in between. Knowing the terms professionals use, and being able to analyse your hair allows me to advise and make the right choices on your behalf when it comes to ordering your New Hair System. So that it will look natural and feel comfortable.